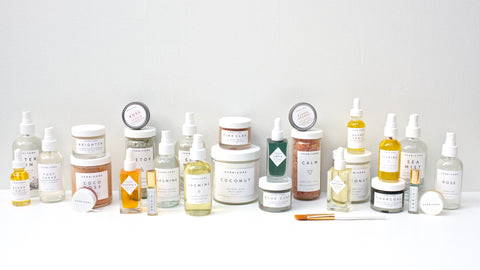 We're celebrating our birthday with a round-up of our favorite facts about our founding. How many did you know?
1. Julia studied at Bastyr, a college centered around natural healing modalities, and Alex attended art school. The merging of their different skills led to Herbivore Botanicals.
2. The name Herbivore was chosen out of hundreds we had brainstormed because of our pro-vegan philosophy.
3. As we grew, we hired many musicians to make and ship products. They wanted a solid day job so they could tour and perform at night. At one point Herbivore had over 20 drummers!
5. We had to formulate most of our products ourselves because formulation labs had yet to catch up to our rigid standards of clean.
6. Herbivore started as a soap-making company and has had more than 30 varieties of soap.
7. We fulfilled our first major retailer order out of a 1-bedroom apartment. Our friends helped, and we paid them with food and products.
8. Sephora discovered us at a makers market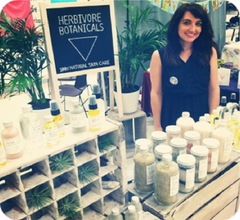 9. Julia and Alex worked on a rotating schedule -- one day she would make the products and he would fulfill orders and respond to emails. The next day they would trade.
10. Our initial mission was to make natural the new normal and become Etsy superstars.
Although a lot has changed in eleven years, Herbivore has stayed true to its humble roots. Everything we make is plant-based, chemical-free, non-toxic and entirely good for you.
The entire Herbivore team thanks you for your love and support! We couldn't do it without you. 💜
---
---